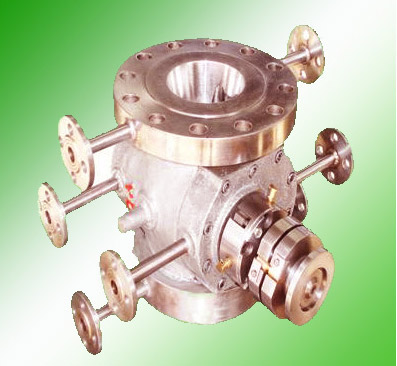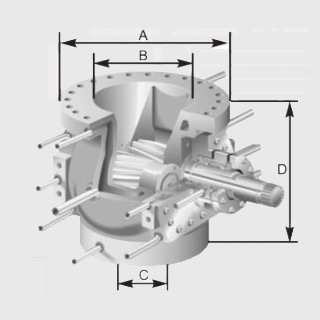 As appropriate gear pump systems for discharging low- to high-viscosity polymer melts from reactors and vacuum vessels under such circumstances as high-temperature, high-pressure, and high-viscosity, CW(R2) extraction gear pumps are awarded remarkable achievements by China Petrochemical International Company. Our different types of pumps have been widely employed in today's industries, for example, the production-lines with the capacity of annually producing five thousand ton HIPS, fifteen thousand ton SAN, five hundred ton SMA, three hundred ton K-resin, and five hundred ton ABS.

Operating Conditions
---

Viscosity: up to 20,000 Pa·S (20,000,000cP)
Temperature: up to 350 °C (662 °F)
Suction side: vacuum to 10 bar (145 psia)
Discharge side: up to 250 bar (3,625 psia)
The selection of pump speed depends on the operation conditions, i.e. viscosity, suction and discharge pressures,and characteristic of the product.
---
Main Specifications

Model

Specific Discharge

(cm3 /rev)

Main Dimensions (mm)

Weight

(kg)

A

B

C

D

CW(R2)-45

46

315

125

50

260

60

CW(R2)-56

73

310

130

62

320

110

CW(R2)-70

176

380

175

80

350

160

CW(R2)-90

371

450

200

100

400

260

CW(R2)-110

716

520

250

125

430

360

CW(R2)-140

1,482

584

300

150

530

600

CW(R2)-180

3,200

730

400

200

640

1,200

CW(R2)-224

6,108

915

500

250

770

2,120

CW(R2)-280

11,800

1,150

600

300

960

4,600